Foam Day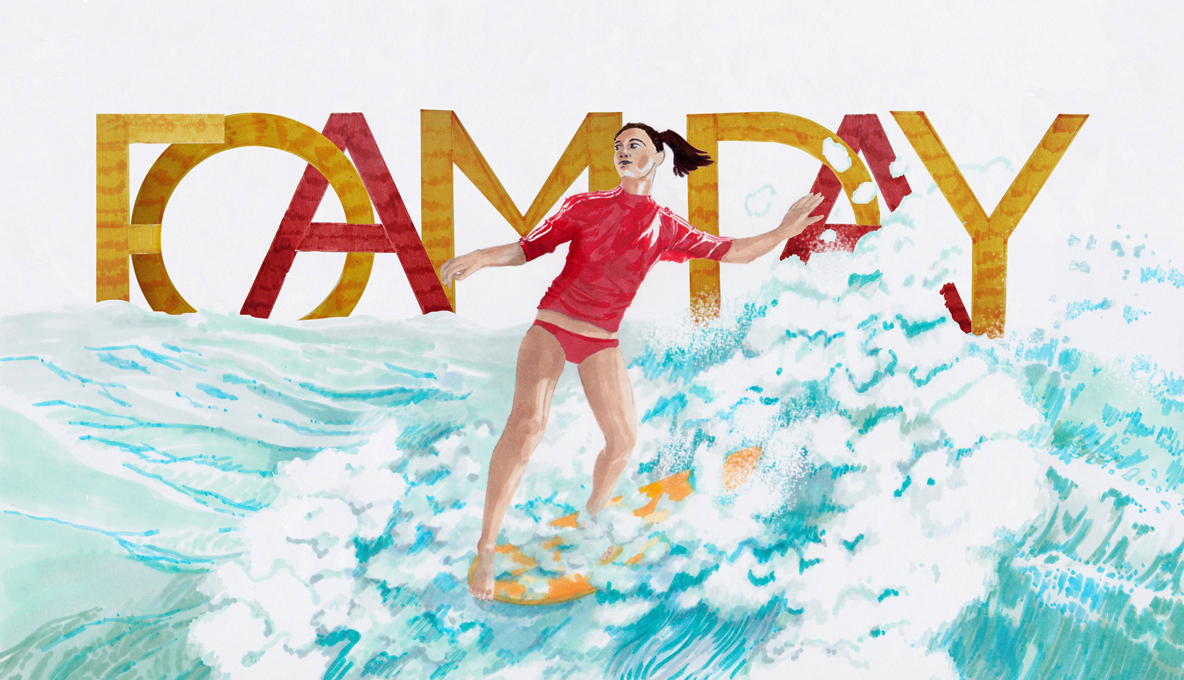 Synopsys
Le long de la côte, au Sud de l'Australie, Alice Alive est face à un dilemme. Atteinte par la maladie d'Huntington, Alice est arrivée à un stade qui ne lui permet plus de surfer, ses mouvements incontrôlables l'empêchent de garder l'équilibre.
Mais tout reste à faire.
Alice Alive a de la ressource : trouvez avec elle le moyen reconquérir la mer. Allez à la rencontre de vos alliés, trouvez des solutions contre vos détracteurs et poursuivez votre but ultime vers Tahiti à la rencontre de votre inspiration.
Foam Day, le jeu où vous créez votre vague.
Along the southern shore of Australia, Alice Alive faces a dilemma.
Alice is suffering from Huntington's disease, which does not enable her to surf anymore; her movements, out of control, prevent her from keeping her balance.
Yet, all is not lost and Alice has a eureka moment. She discovers the magic properties of foam. From there on, you will play as Alice and create foam from every possible elements. Alice will embark on her longest surf ride ever, meetings friends and foes and getting her closer to her ultimate destination in Tahiti.
Foam Day, the surf game in which you create your own wave.
Trailer
Concepts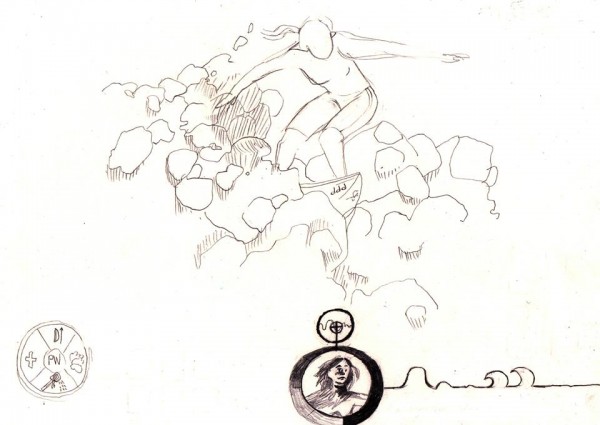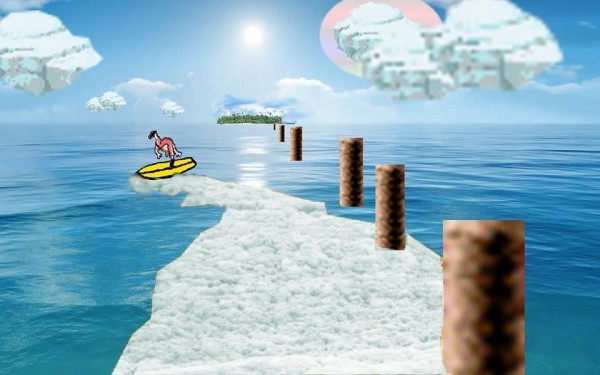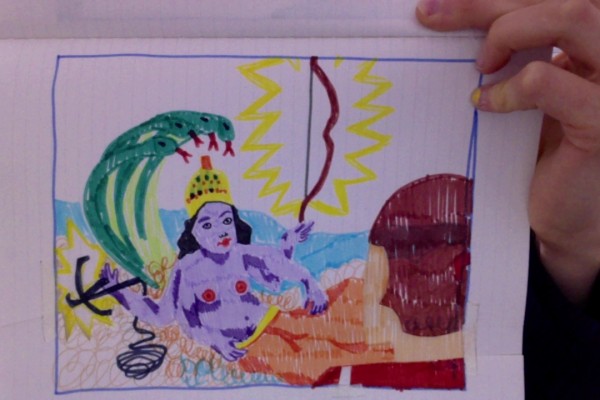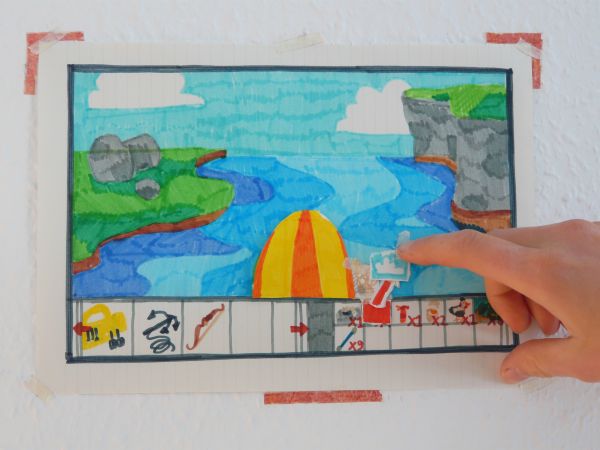 Statut du projet et appel aux développeurs
Nous en sommes au stade où, à moins d'un cas de force majeur, notre concept est définitif. Nous avons plusieurs projets de gameplays, il ne reste qu'à déterminer si ils sont programmables. Notre prochaine étape est d'affirmer un style graphique, des décors et personnages.
Nous sommes d'ores et déjà en quêtes de nouveaux et nouvelles Alice Alive pour développer nos idées graphiques.
Contactez-nous si vous souhaitez faire partie de notre équipe et faire évoluer avec nous l'héroïne de FOAM DAY.
Be ready to surf on a new wave Introduction of the team: Sharing a passion for narration, we are a cross disciplinary group reunited by the desire to do this groundbreaking video game. Our backgrounds range from graphic novels and illustration to creative writing, performance art and conceptual design. As fresh graduates (of Brussel's ERG, Master's degree in Speculative Narration, we are exploring new ideas to translate Dingdingdong's manifesto to the universe of video games. Alice Alive is first and foremost the incarnation of Alice Rivières, but is also Julie, Carole and Mathilde. We are now looking for new Alice Alive(s) partnes who will give life to our ideas.
Recherches
---
Foam Day Project est réalisé en partenariat avec Dingdingdong et l'ERG.